Despite their large size, Maine Coon cats are gentle and sweet-tempered. They like being with their humans and love to follow them around. And if you think fully grown ones are so majestic, just wait until you see adorable Main Coon kittens!
Fully grown Maine Coon cats can reach a body length of 120cm (48in) and weigh up to 8.2kg (18lb). Their big paws let them walk easily on the snow and their luxurious fluffy coats keep them warm.
These beautiful felines are affectionate but they're not clingy. They are also easily trainable, thanks to their higher intelligence.
Keep scrolling to see the photos of adorable main coon kittens and don't forget to share this post with your friends and family!
#1 'Our beautiful 4 months old Silver boy'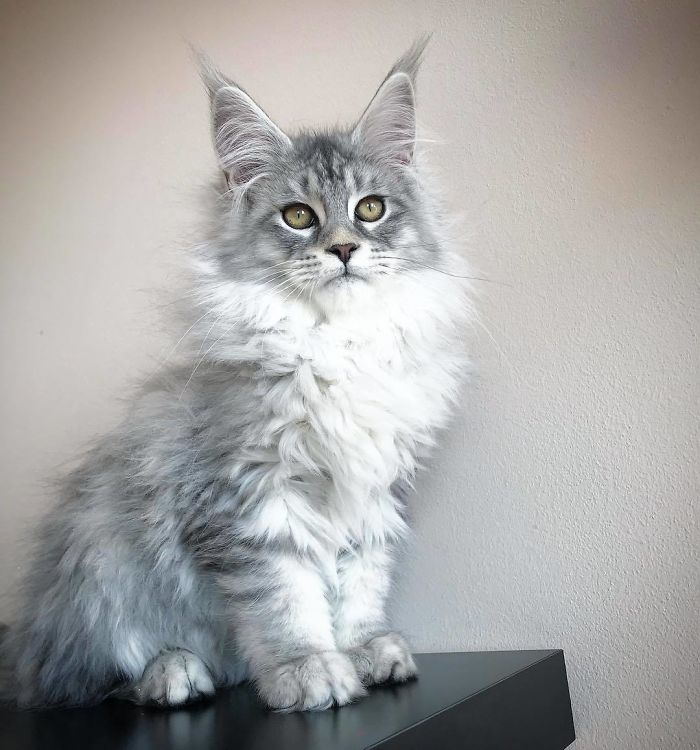 [ads-pc-2]
2 3 months old vs. 6 months old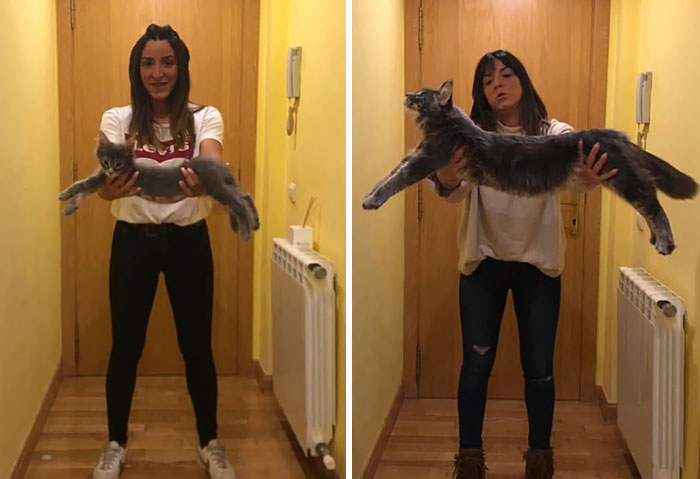 #3 Adorable main coot kitten posing for a photo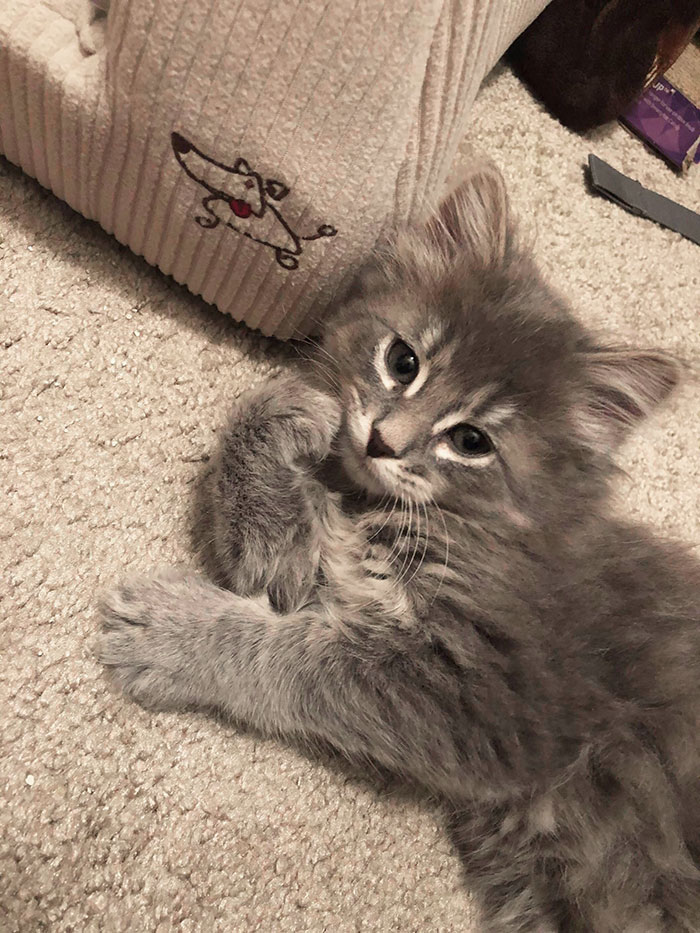 #4 'I wake up to this every morning, she's the best maine coon I could ask for'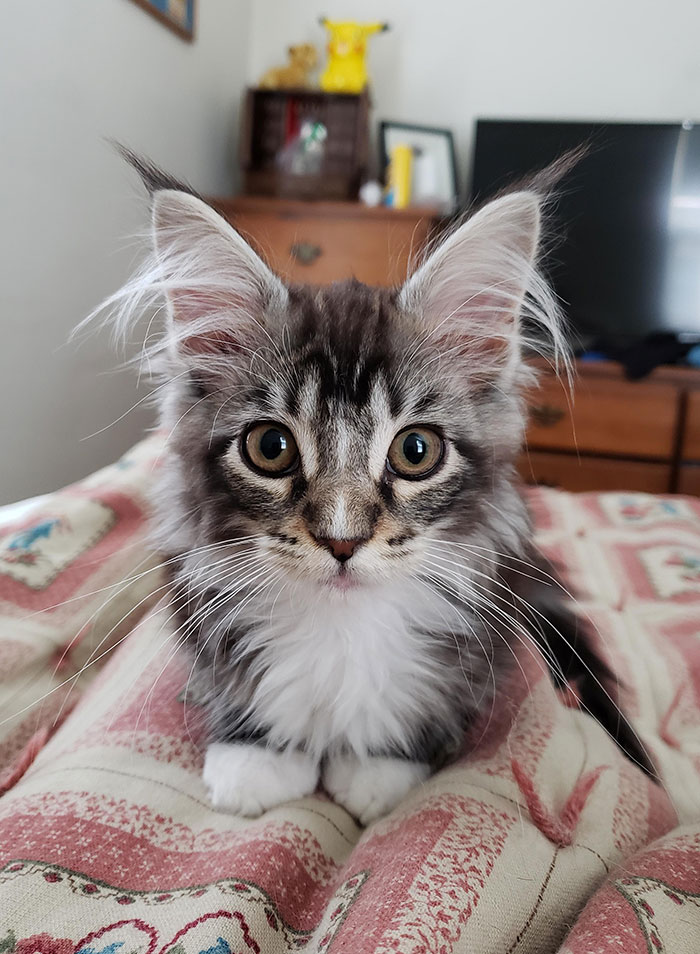 #5 3-weeks old Maine Coon kitten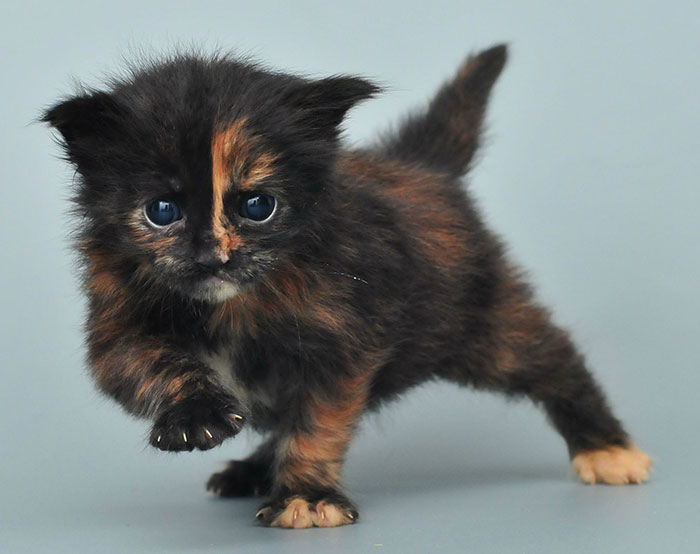 #6 Meet Neo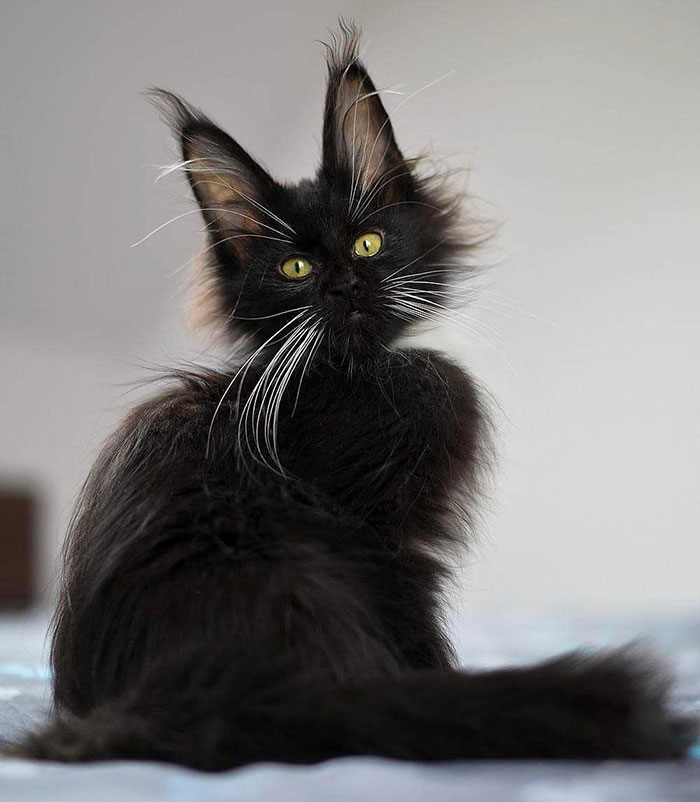 #7 Say cheese!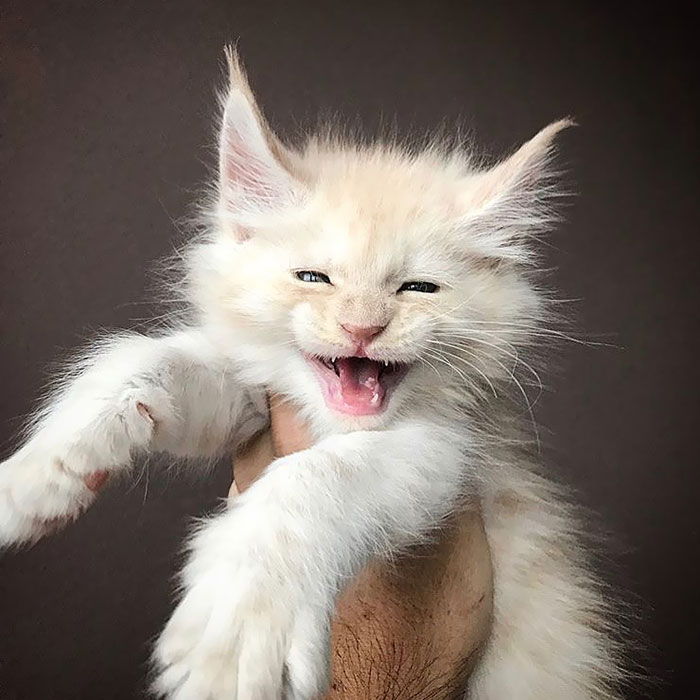 #8 'One of these baby Maine Coons will be mine in a few weeks'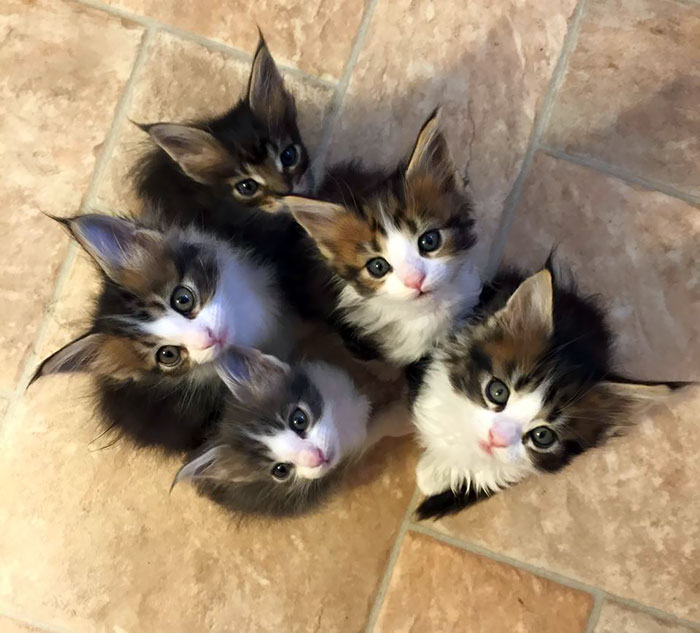 #9 So fluffffy!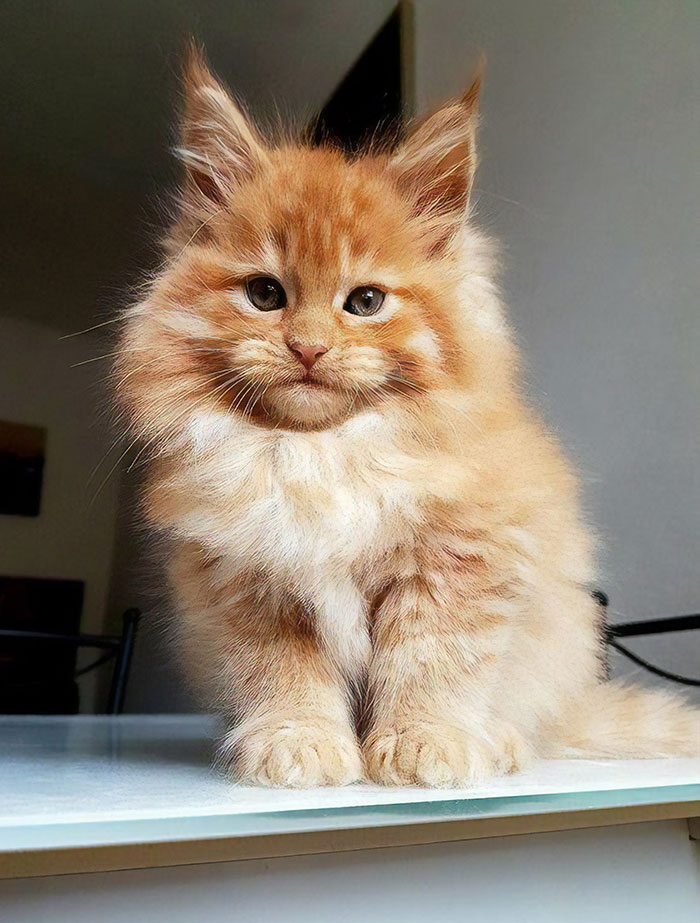 #10 This is Nana, and she's so adorable!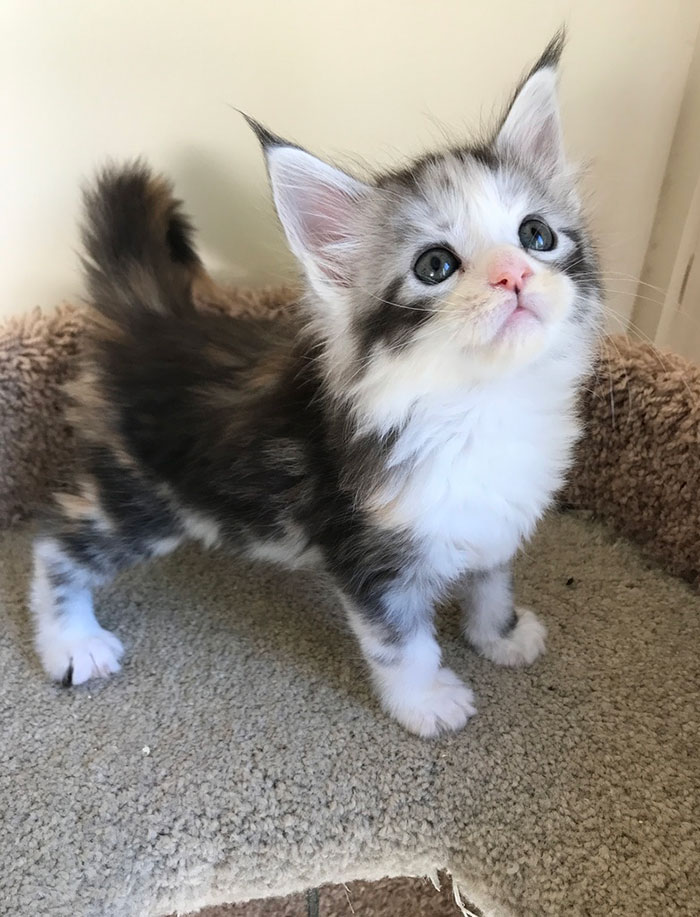 #11 Super scruffy!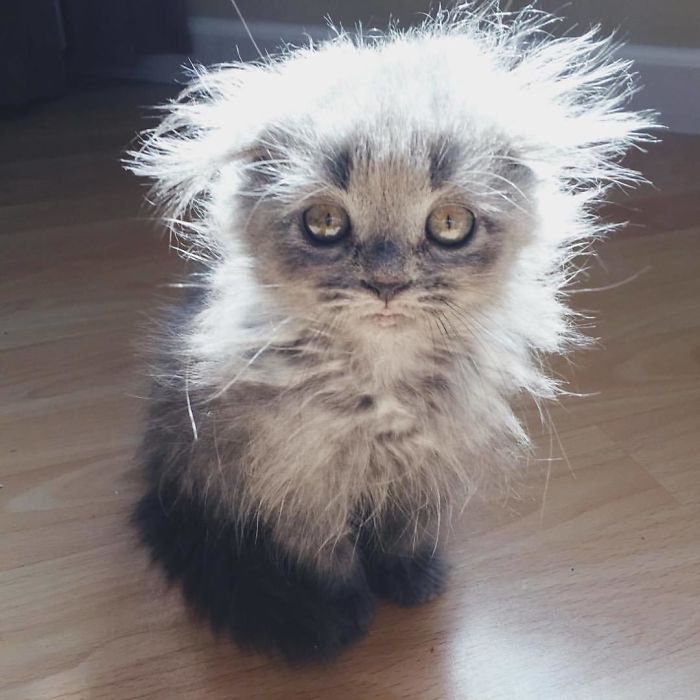 #12 7-month-old Maine Coon thinks he's the King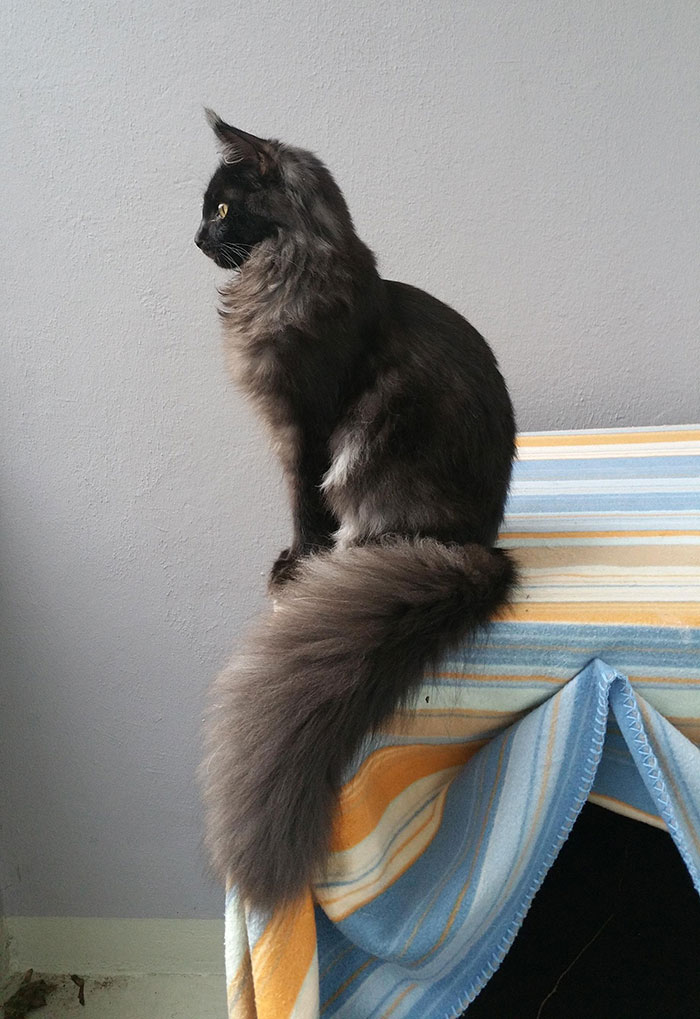 #13 Hmm… What should I destroy next?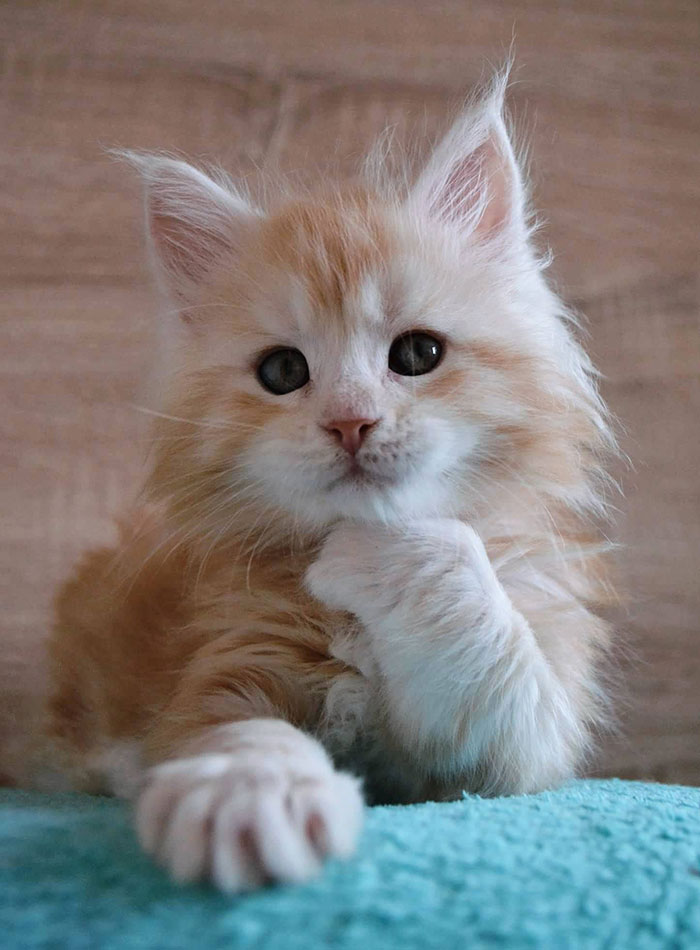 #14 Meet Snow Tiger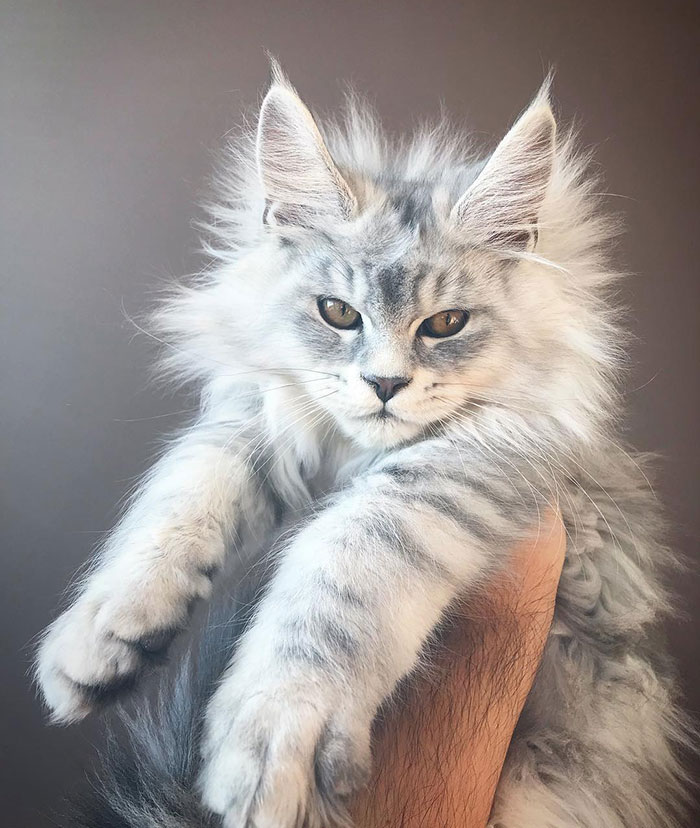 #15 6-month-old Main Coon kitten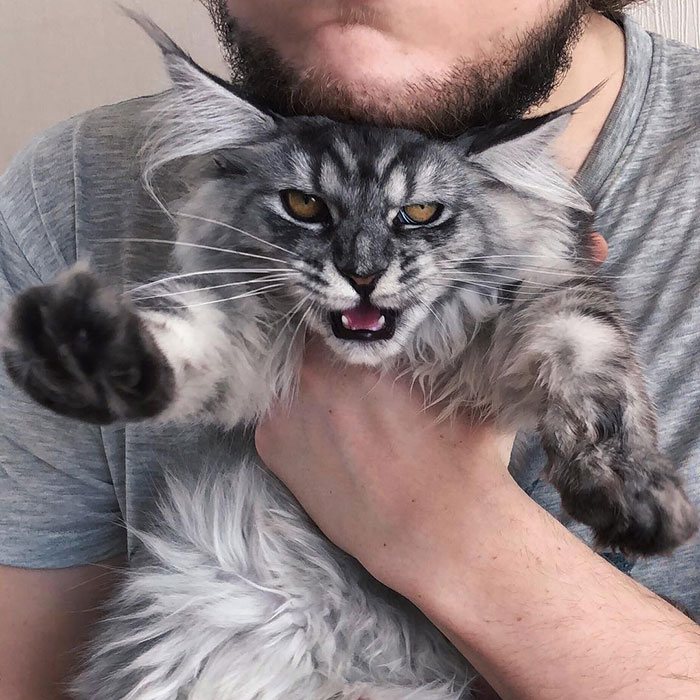 #16 Siblings' love!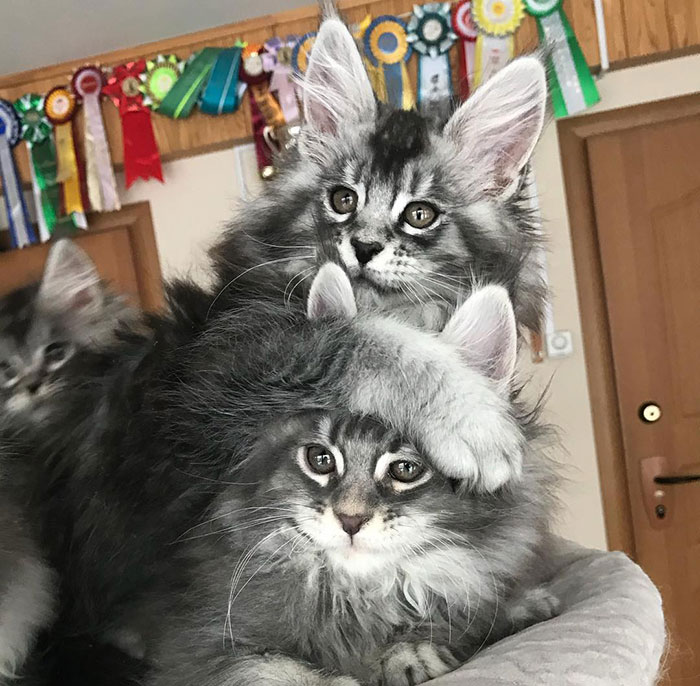 One internet user commented: "I miss my beloved Maine Coon. He was awesome! I keep telling my husband that I am going to adopt a Maine Coon and a Sphynx at the same time and name the Sphynx Fluffy and the Maine Coon Baldwin."
Another shared: "My cat's a Maine coon mix, he's the best cat I've ever known. I'll be completely honest, I'm definitely not a cat person, for a while I even mildly disliked them, but Carlos is my best friend"
A third said: "Fantastic, beautiful, amazing, loveable, waiting to get mine!! They ARE!!! Non other like them, well .. maybe the Norweigan Forest Cat … they get sooo big, but I'm in love with that as I cannot have a dog, so Maine Coons fit MY bill!! Excited and CANNOT wait for OUR day!!"
What are your thoughts on this? Let us know in the comments section and SHARE this story with your friends and family!   Source